Classification of Veterans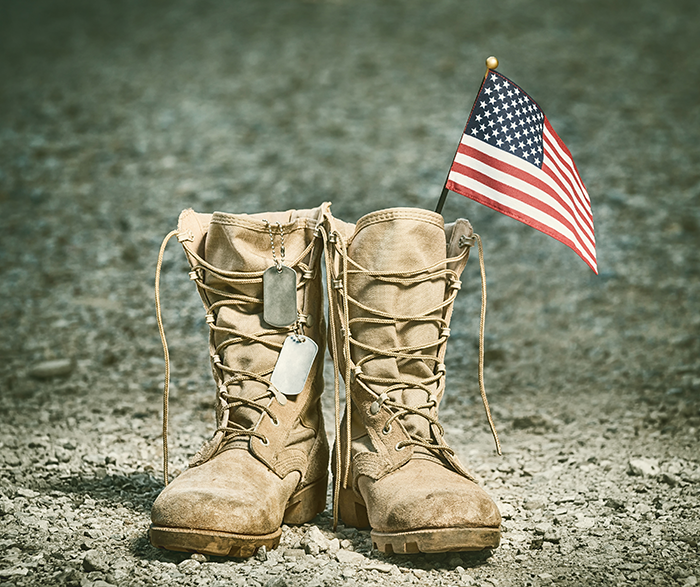 As stated above, the law requires that Veteran's whose health is compromised will need a certain level of income each month. The VA has three classifications of veterans who could potentially be eligible for Improved Pension benefits.
Disabled– There are two different ways that a veteran can claim that they are disabled.  The first would be to show evidence of some medical condition that would render them 100% disabled, much like (but not exactly) the requirement for someone who is applying for social security disability. This can obviously be burdensome as it will require significant medical evidence to substantiate the disability, but can certainly be done.   The second, and more common for elder law attorneys, would be to simply have the veteran be at least 65 years old and there is a presumption of disability.
 Housebound- If a veteran is not only disabled, but substantially confined to his or her dwelling, they will be considered to be housebound.  Additionally, if the veteran has one condition that would be 100 percent disabling and another that would be 60% disabling, that veteran will be considered to be housebound, regardless of whether they are actually confined to their home.
Aid & Attendance:  The most common classification for the typical client is going to be Aid & Attendance.  This is because this classification not only provides the highest monthly benefit, for many clients one of the keys to receiving any benefits is the presence of high medical expenses.  It makes sense that for clients who have high medical expenses, that they are also dependent on the aid of others to provide the functions required by everyday living.   Examples of someone who would qualify for this classification can be as follows:
Being blind or nearly so blind as to have corrected visual actuity of 5/200 or less or concentric contraction of the visual field to 5 degrees or less.
Being a resident in a nursing home because of mental or physical incapacity
Showing that the veteran is unable to dress or undress or keep themselves clean and presentable, that they need frequent adjustments to any prosthetic or orthopedic appliance, that they are not able to attend to the wants of nature, or has any physical or mental incapacity that requires assistance on a regular basis to protect the veteran from the dangers of their daily environment.
These classifications are written from the perspective of the veteran needing the aid, and as long as the veteran is alive, then only their health will be evaluated for purposes of establishing this classification. So if you have a healthy 80 year old veteran with a 80 year old spouse who is wheelchair bound, and has advanced dementia, the appropriate classification would be disabled. If the roles were reversed, then the appropriate classification would be aid and attendance. In the event that the veteran has deceased, then the same classifications would be made based on the health of the surviving spouse, as they are now the claimant for benefits.