State Law verses Individual Facility Policy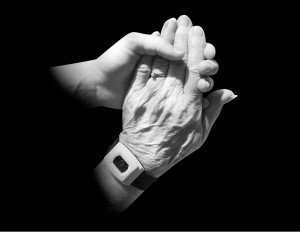 In my 20 + years in the healthcare industry I have often had families tell me that the long-term care facility cannot resolve a concern because a State Law prohibited them from doing what the family requested. My advice to any family member who is told that is that they need to research the situation further. I have found that many times when a family is being told that something is a "State Law" it is not, it is a facility policy. Taking this one step further is to say that a facility policy cannot violate a resident right.
Example: I was touring a facility and an advocate approached me and said that the facility had told a resident they could not eat in their room. They went as far as to say that the "State" does not allow residents to eat in their room they must go to the dining room. Being an avid resident advocate I knew this was not true. I approached the nurse who told me that it was a State Law and there was nothing that could be done. At that point I asked to speak with the Director of Nursing. When she saw me she pulled me aside and said that it was not a "State Law" but the facility did not have adequate staffing to monitor residents who eat in their room. I informed her that was not the resident's problem-that was a staffing issue which needed to be corrected by law, so the residents could exercise their right to eat in their own room.
Example: A family requested that their loved one get three baths a week. The facility said the "State" said they were only required to give two baths a week.  That is not exactly how the regulation reads, it states in The Missouri Licensure Regulations Manual in section: 19 CSR 30-85.042 (68) that,
"Each resident shall be clean, dry and free of body and mouth odor that is offensive to others."
Nowhere does that say the facility only has to give two baths a week. They are required to give as many baths as it takes to meet that requirement.
You are the best advocate for your loved one. Being an informed consumer is vital in helping you fulfill this role. If something does not sound right to you, find an advocate who can get you the information you need.
If you have a Life Care Plan with the Weeks Group, your Elder Care Coordinator is an advocate for you and your loved one. When a situation arises like the one's mentioned above the Elder Care Coordinator can contact the facility and work out the situation. One of the benefits of having a Life Care Plan is that you can leave the concerns behind and just enjoy quality visits with your loved one!
Please contact us using the online form on www.elderlawofstcharles.com/contact-us and set up a FREE Consultation with Elder Law Attorney, Mike Weeks. We would be happy to discuss your personal situation and elder law needs.